Do you want to see more?
You can never have enough when it comes to great design!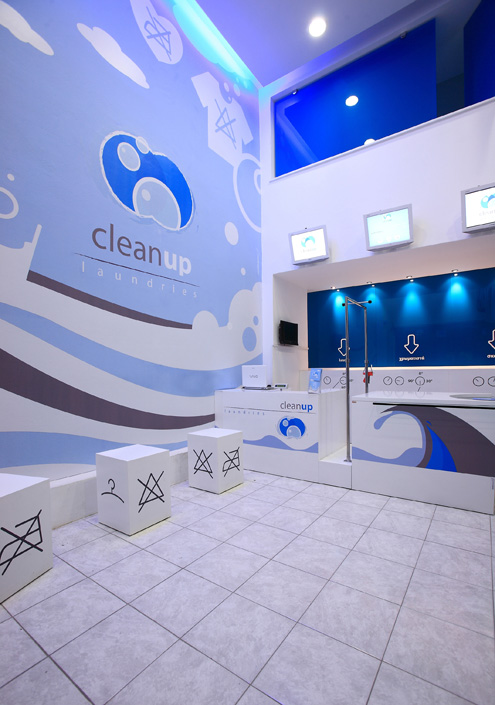 We designed the CleanUp laundry stores to convey a complete experience of cleanness and freshness to the visitor. The spaces were ergonomically studied and designed to host both the technical machinery needed for cleaning, and the customer area for delivering and picking up of the clothes. We used a strong presence of the brand identity, colors and iconography, to achieve the best brand awareness, since from the beginning the store was set to become a franchise business. Each store in the chain has been studied and designed separately depending on the size and complexity of the space.