The latest of what we think & do
Because there is always something happening around Spir.to!
Let's create something great for your brand!
UX vs UI Presentation at FORTH
Spir.to presentation and workshop for the Match Up and Develop a Startup, on Saturday the 24th of February, at FORTH central building. Creating a unique digital experience, whether it's a simple web site or a complicated application, is a key feature of most business activities. The positive user experience (UX) gained through a user interface (UI) is the most important component of a successful interaction.In this workshop we saw the steps between theory and practice , and how we can make the difference with a unique proposal that shines amongst others. We also talked about life, love, design and everything in between :)​
For one more year, it has been our pleasure to be part of the vibrant energy that is Starup Safari Athens, the biggest open doors event for the startup ecosystem. We presented at K44 collaborative space, taking about branding, visual communication and the secrets of the universe. The subject of our presentation was Hacking your Brand Image, and it discussed the options and opportunities for an upcoming startup, to create a strong base for a unique brand. You can see the presentation slides here . Keep on hacking!​​
Spir.to participated with an art installation at monitor festival in Heraklio Crete on 4-6 of November. The installation was under the title "Look inside u". An anthropomorphic furniture divided in three levels allowed the observer to look inside through little holes in every level and search for answers . The level of consciousness, the level of the heart and the level of the stomach. An interesting interactive contact between people and art ! You also can find the e-artbook here. Enjoy !
We were thrilled to support Caravan Next's Roots festival that took place in the beginning of September in Heraclio, Crete. The festival presented a wide array of creative activities, including dance, theater, music and much more! We provided the visual communication for the various applications of the festival, aiming to create a visual identity that would project the vibrant and energetic feel of the festival itself! Check out our Caravan Next project page for more!​
Now, this has been quite an experience! Was it the impressive setup and organization of the event? Was it the amount and variation of the people we met and talked to? Was it the city itself? In any case TNW Conference in Amsterdam never stopped delivering on all levels.We were there to present our new baby project, Briefine, a creativebriefing tool, conceived and developed through hard earned experience, aimed to bridge the gap between the client and the designer.Although it was advertised as a startup/investor meet-up, its realvalue was in the connections we made with people from around theworld. It wasn't only about making business or collaborations, butsharing mentalities and points of view.We are looking forward to returning next year for more networking greatness!
In days of old, not more than five years ago, one could find all kinds of websites on the net. Smaller or bigger, well designed or not so much, professional looking or my-younger-cousin-made-it, there were more than meets the eye. One thing was certain: there was enough variety to go around. For better or worse, the next different thing was just around the corner. Sure there were categories of sites, like the ones mentioned above, or even the now almost extinct Flash site category. Although some of them looked like the were made from the same mass production factory, the web was a colorful garden with all kinds of flowers in it, some beautiful and some not. So what happened? How did we come to talk about the death of web design? Primarily, mobile browsing happened. With the spread of mobile devices in later years, a new user experience emerged, that the old web design just couldn't cope with. The old websites had to be shrunk to fit the smaller screens, and the user had to zoom parts of them to be able to read the information. It didn't look good, it wasn't functional, and a new solution was needed to bring the browsing experience to the new age. That solution is responsive web design: the process of adjusting the position of site information, in relation to the size of the device screen, usually based on a grid. That eliminates the problem of having to shrink the web page, as it separates its data in modules and places them one under the other, to create a seamless viewing experience on any mobile device. The bad news is that by fixing one thing we are in danger of breaking another, equally important if not more so. Down the assembly line The introduction of grids in web design, and the crowd of templates that are based on them, created a new phenomenon for the web as we know it. A lot of sites look so similar to one another, that they could all be selling the same product or service, and no one would be able to tell the difference. The information is there, it is clear and easy enough to get, but in so many cases there is no character to support and distinguish it from similar offerings coming from the competition. To achieve usability we have lost the unique personality every brand should have to stand out from the crowd. The truth is there are so many options out there: blogging platforms and the countless templates for them, Content Management Systems, do-it-yourself platforms, tools that automatically adjust a design for mobile devices. All these bring everyone and every business, one step closer to making their own website a reality. The one small detail is that most of these solutions create results that look like inbred relatives. But if your website looks almost the same with your competitor's, how can a visitor make a decision between your offerings? If your online image can't project the value of your products or services, what will get you the job? Your site's texts that claim you are the best, just like everybody else does, or the prices you will have to bring down to beat your competition? Still, thousands of mostly smaller businesses choose a ready-made solution for they web presence. The templates are decent, even downright professional in some cases, and that is enough, right? Probably not. The price is (not) right If the need for a universal website building process is the one main factor to blame for the state or web design today, the need to cut costs is the other. They say that the best things in life are for free, and there is some truth to that, but it doesn't apply so well when it comes to websites and of course branding in general. Today you can get an up-and-running website for $300; you can even get one for $5 in some online marketplaces, so why bother paying more? If you just look at the numbers, it makes perfect sense. But usually, when it comes to building a strong brand, numbers come second in importance, just after the feelings and ideas people have about it. If your visitors leave your website, seconds after they landed on it, because they didn't receive an interesting and valuable projection from it, you might as well have thrown these $5-$300 out the window. Honestly, no one likes cheap. You probably don't and your site's visitors, and prospect clients don't either. People would like to get something with less money, or even for free, but they would prefer it not to look and feel cheap. Would you wear a suit that looked cheap for a critical business appointment? Or do you consider the business you can get from your website visitors less important? It is true, times are difficult and budgets are running low. Still, "affordable" is such a better word, and concept, than "cheap". Although it is not clear in many business owners' minds, offline as much as online branding is an investment for their company. One should make it as long as it can pay back for itself, and then keep on making money. Its cost should be relative to the dynamic a business has to take advantage and make a profit from it. And like most investments, it is on a fine balance between throwing money away and not giving enough to create a competitive advantage that will return the investment. Web design can be bad for your business But why is this design related matter, a potential threat for you and your business, especially if it is a small one? After all, the survey said people don't care much about design, didn't it? In the way the market is set, regardless your business type, the basic rule is that the big fish will eat the smaller ones. The more money you have to invest in your business, the more competitive you can make it and the more chances you have to become a bigger fish. Smaller businesses start with a disadvantage in this, as in many cases by the time they feel it is time to invest, they have been eaten or faded away. There are exceptions to this, but exceptions usually just prove the rule. The one thing a small business usually has over a bigger one is its truth. The sincere wish its owners have, to provide value to their audience and the genuine products and services they have to offer. Then we hear all those success stories, where someone started in their basement and ended up being funded for millions. And here is where design comes in the picture and affects your business. Web design can be the primary, most appropriate tool to convey that truth, to an unlimited online audience through your website. By creating a unique web presence, custom-designed and tailor-made for your particular needs, you can control the image you project online, so it is not like any other face in the crowd. Bigger brands and businesses have a head start in this game, as they have money to invest in their image and its promotion. The good news is that there are affordable - not cheap - solutions out there, and they can make a big difference in how your website works for your brand. The trick is not to look at the numbers first, but at the value these solutions provide and the advantages they offer to your communication efforts. The David vs Goliath paradigm Web design isn't dead, although it has seen better days. Businesses and their audiences will always need, well-planed visual communication to exchange their messages, no matter the medium. It is a good time though, for smaller businesses to take advantage of this gap in online presence and overtake bigger competitors. You know about the value of your products and services, without doubt better than anyone. If only you could let other people see, let them know about the truth in you proposition. Investing in your online presence and finding the right balance in how big, or how small, that investment should be, can provide you with a competitive advantage, and give your business the dynamic to stand out. Affordable is always better than cheap and it can equip your brand with the tools that will write your story of success. Wouldn't it be nice if we could create an opportunity out of a potential demise?
This month we are thrilled to announce our collaboration with Club Globals and Capitals Business Circle for the creation of the logo and concept of their startup matchmaking event, Startup Connect, being held in Berlin at the 9th of December. Also happy and proud that our baby sister agency, Symvo, was commissioned to design and develop the event's website. You can get more information and take a look at the custom-made website at www.startupconnect.berlin.
We are super excited to announce that our mini-site project Hey Spir.to is officially nominated at the prestigious www.awwwards.com, in which the best of the web is being presented. The nominations are evaluated and selected by the site's stuff and then awarded by an international jury. We cross our fingers and wish for the best! If you are happy for us and you would like to help, here is the way:Go to http://www.awwwards.com/best-websites/hey-spir-to/ and vote for our website. To do that you will have to sign up, but if you choose to do it with Facebook or Tweeter, it only takes 5 seconds. In any case every little helps and we are counting on all of you do gooders out there!
What a way to start the season!
For better or worse, we have learned not to expect too much from a Monday morning. Especially one that marks the end of the summer. It seems though that the universe is trying to make our Monday less gloomy this time. The postman brought a little carton box and inside we found a shinny new Award of Excellence from Communication Arts magazine, for our packaging design for Grovestone Olive Oil.No need to say this has made our day and provided the best possible start for a new and creative new season! Thanks CA!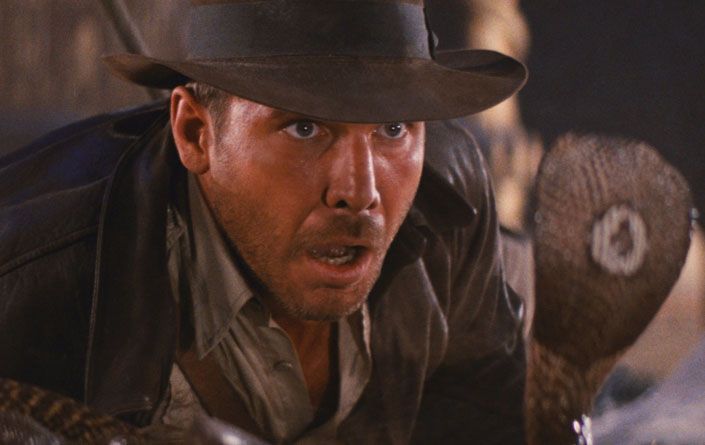 The undeserved fate of creativity
It was about 30 years ago when, watching MTV with my father, he complained to me that the rapid change of images on the screen was very annoying for him. Of course at the time, as a good teenager, I was quick to dismiss his complaints telling him that it was actually cool that we were taking in so much visual information in such little time. He didn't get it… Time passed, I have become myself the father of a soon to be teenager and an 11 month old, and although I still enjoy the occasional quick paced movie or video game, I now appreciate the core teaching of that brief argument between generations. The concept of content overload. You see although a genuine MTV youth, I grew up in a time when having 20-30 LP vinyls, 2-5 comic book collections and 5-10 genuine VHS movies, was the norm. People that had much more than that were either hobbyists or simply rich. And since I've already started hearing the angry mob pausing their iPods and saying "That was a different time grandpa!" and "Go back to your time capsule!", I will make haste to what I am trying to say. These days, when I see a nice artwork online, a good blockbuster movie or a well written article, I often feel kind of sad. The reason is that I know it will be forgotten to me and to most of the other people that will come upon it, much sooner that it may deserve. The next cool thing will come to replace it and push it back in our memory until its gone. Even the most special of the content that becomes viral has an expiration date in remembrance. And so people try to take it further and further, ending up having a guy jump from the stratosphere or something, so they can create this unique content that everyone will remember. I hate snakes Jock, I hate 'em! During the summer of 81 as a gang of kids on vacation we saw Riders of the Lost Ark, in various open summer cinemas in our area, about 4-5 times in average. Now I believe that to be for two reasons. First it was a great movie and the best storytelling substitute while waiting for the next Star Wars. The second and most relative to this text, there really wasn't anything else of that caliber in the cinemas. So we saw it again and again and it didn't matter at all that we knew exactly what will happen in the next 43 seconds. For us this movie was precious, that summer but even today as a memory. I would be willing to believe that every creator of any kind or art or type of communication has a genuine urge to reach out and touch their audience. We really believe that we have something special of even useful to say and we really want people to be able to appreciate our effort. But in the end there is too much content! There might even be another essay that describes the same concepts with this one, somewhere out there and probably doing a better job at it. And for every success story that we see in the media, the gifted musician, the restless street artist, the witty writer, there will be thousands of evenly, or even more, talented people that will never see the bright lights of worldwide recognition. But even more importantly in my view, the success stories will soon be replaced with the next bunch so that people have something new to consume. More wows, less memories... "And so, apart from grouching what do you have to propose old timer?" the angry mob asks. Well, I believe that from trying to take over the whole world at once, we should try reaching out to those closer to us, because they will be the ones that will more eagerly open their hearts to our content. Because they will know us. As people and not just as another piece of dispensable content. In the end it should be about the people and their content, not about the content itself or the constructed image of its creators. What is really unique is the mind of the creative person and even more their authentic interaction with their audience. The more massive and faceless that interaction, the more forgettable it will be in the end. Content isn't going to get any less, so what I propose to for us as creators to try and be more accessible and true. I know that all this rhetoric goes against most of the practices of creating and distributing content used today. But as we see around us more and more often, this is a time of disruption. It is a time that many masks are falling and people are searching for a truer meaning to it all.I believe all of us, no matter how old or young, will always have that favorite song, movie, book or whatever else touched our hearts for the right reasons in the right time. These are the exceptions that will stay with us as content attached to a memory, like my Indiana Jones summer. What I believe we need more today is to make some kind of connection with the creator and actually share their creation with them. Apart from all that I still believe its cool to be bombarded by rapidly changing visuals! Sorry dad…
Grovestone packaging, Chicago
The first packaging we have created for the Grovestone brand in the US, is finally out of the production stage. We received the first samples today and both the silk-screen printed bottle and the container box are looking great! It's just the first of a series of products we are designing for Grovestone and we can't wait to get our hands on the next one. In the meantime you can get hold of more material about this product, in the project page in Our Works.
Agronow App, prototype design
Take a quick look at the prototype app created in the Agrocathon event. It is a tool to help farmers and other people working in the agricultural industry, to get relevant information for their work quickly and easily. It can connect with a variety of sensors that can be placed in the field, and receive personalized information that can be crucial for the user, like real time temperature and humidity measurements. The web app was created as a prototype in 72 hours during the Agrocathon event and awaits further development.
Life is a series of experiences and we never turn down the chance to have a new one! Agrocathon is the getting together of farmers, tech people and designers, to rapidly produce technological applications that will make farmers' lives easier and more productive. Over the past 3 days, we got to collaborate with interesting and driven people and participated in the development of something innovative. What else can we ask from a weekend!
Books4 web app design, Dublin
When someone mentions an accounting application, you don't usually imaging something breath taking. And although there is a certain reason to that, it is quite challenging to design an app that will present an amount of data in an interesting and usable way. We collaborated with Kill the Loop, from Dublin and designed an accounting web app for them to develop. The client Books4 is also Dublin based and we wish they enjoy their new app!
Why success stories suck...
The web is full of them: stories of wealth and achievement and companies that started in somebody's garage, to become corporate titans. Myths of intelligence and power that mortals share around the fire and in social media. Mythical stories have been around since the beginning of human civilization, and they serve a critical purpose. They inspire the common people to try and achieve greatness, to become the stuff of legends themselves. The only thing wrong with legends, as any fallen Icarus will tell you, is they can seduce people into believing they are not fictional, but reality.The successful titans, with or without intention, contribute to that illusion. You read the articles, you buy the books, you watch the webinars and in the end, you believe it is within your grasp to make it happen, to become a titan yourself. And then, most times than not, reality shows its unamused face, and it would be the time that your wings would start catching fire, if only for the simple fact that you never made it off the ground. The "startup" mentality has become a gold rush for a while now, but as time passes, and as most gold rushes, it is turning to fool's gold. Millions of dollars and other currencies are being lost invested in startups that come crumbling down. Thousands in owned or family borrowed savings, are evaporated while chasing the dream. So what makes someone succeed where the others fail? There are many factors that can make that difference, ranging from luck to charisma, to social position, to economic status and the list goes on. There is a common denominator though, that all of these groups will need to have their chance at stardom, and that is wisdom that comes through experience. Most of the times, when you are starting up a business, experience is the last thing you have. And in the modern, high-tech, always connected and ever evolving environment, this know-how can be a hard thing to get at the right time and cost. Of course, the web is full of articles, ebooks, printed books and any other kind of information that seem willing and able to pass this wisdom along. Today's entrepreneur has a sea of information at their fingertips, the myth says. And it's true if only partially true. The information is there, but most of it will only touch the surface of any given subject. It will make you think you know how the game plays, that you are ready to play it, and when the games starts you discover that no one mentioned the little details that you are about to painfully discover for yourself. All those experts will only give you the basic stuff, the theory behind their success as if they don't really want to tell you the genuinely useful information. You read article after article, blog post after blog post and at some point, they all start looking the same, repeating what you already know and what won't help you reach the next base. Of course, there are exceptions, but as exceptions go, they are there to prove the rule. These days, when I come upon a highly advertised book or article, describing yet another success story, an old anecdote comes to mind. It is the story of a billionaire entrepreneur, that gives an interview for a business magazine. When the journalist asks how he created his enormous fortune, he replies that when he first came to America as a young man, he found an apple in the street. "I picked it up, shined it with my shirt and sold it for 5 cents. With that, I bought two apples, made them really shiny and sold them for 10c. After, I bought four apples, shined them and sold them for 20c." The journalist gets the idea and continues " Then you bought eight apples…" but the mythically rich man interrupts him and says "No, then my uncle died and left me 2 billion dollars..." It's the same stuff almost every time. Someone will start from nothing, work really hard - no doubt about that - then just at the right time, deus ex machina appears and tada! Success story! And even if it's not the hand of God that delivers, rarely will you find the hard earned details, life-threatening traps and day saving tips, that will help cover the gap between fame and oblivion. After all why should anyone open-handedly offer all their painfully gathered intelligence? That reluctance would be understood in a competitive world, if not for the promise of the ever expanding concept of content marketing. The concept, that in order to attract an audience for your business you have to provide some kind of content that will be valuable for them. But not anyone who provides content, is willing or able to create a valuable offering. And so, you come across all this material promising the dream, only to discover after a while that the vision will need a lot more than a couple of ebooks to become reality. And by that time, you are already in too deep and you either have to swim for yourself or sink.So, I would suggest to keep away from the Sirens of success and not be fooled by the openness of information, that content marketing suggests. Real life will always be harder than that, and we all know that for every Hollywood from-rags-to-riches fairy tail, there are thousands chasing the dream and waiting tables in the meantime. What people need is not more stories of accomplishment and generic tips that offer no real value. If we are to share our success, that must be in specific information, helping save time and money and bridging the gap, on step at a time. Every time I read a "48 ways to grow your mailing list" articles, I think of how generic this information is most of the times. If someone would really want to help others, they would offer not 48, but two or three pieces of advice that would really matter, like the channels and the budget they would need to promote their blog or business.If sharing our success is to be anything more than self-center myth building, we need to share that advice that actually made the difference, for good or for bad, in our story. What was that trick you accidentally found out after weeks of A/B testing? What was that caveat you paid dearly to discover? How much time did it take to reach that important goal and is it possible to improve? People don't need any more magic bullets, growth hacks, or expert advice that is so generic that will only provide a destination and no clue on what lies on the way there.Enough with the vague myths. Let's get real for a change!